New recycling
collection
schedule
as of January 2020
Citizens
The MRC coordinates its regional activity along four lines: Citizen Services, Municipality Services, Planning, and Development.
Pay a Statement
of Offence Online
*Credit card payment only.
(Debit cards or prepaid credit cards are not accepted).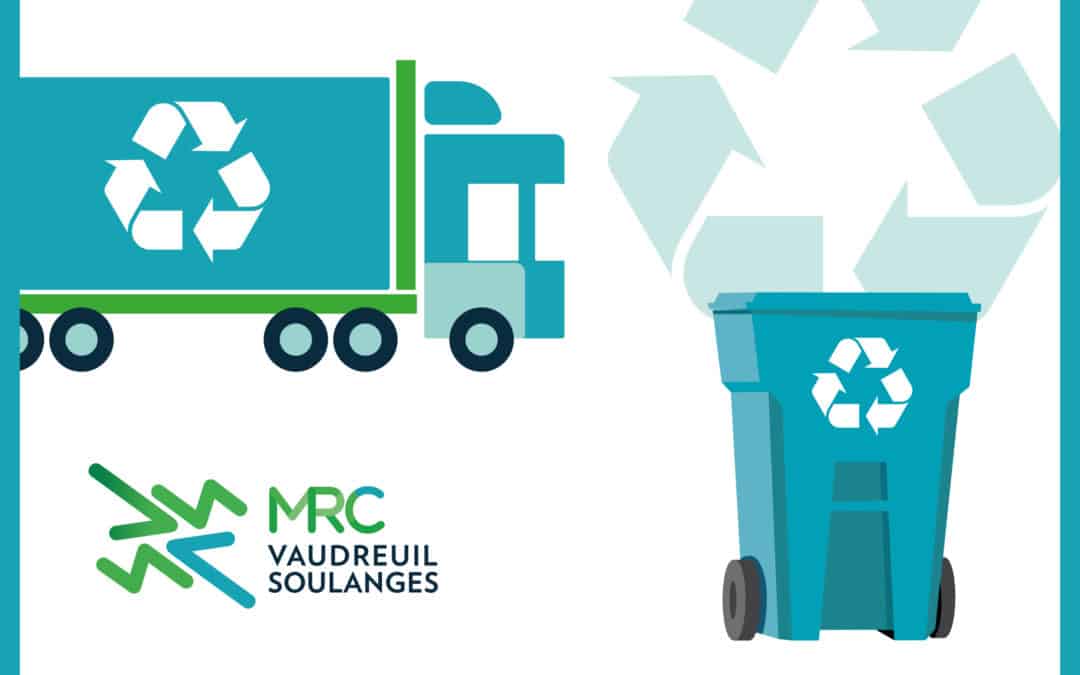 Vaudreuil-Dorion, le 6 janvier 2020  – Dû au changement d'horaire de la collecte des matières recyclables de Vaudreuil-Soulanges, les surplus de matières recyclables seront exceptionnellement acceptés à l'extérieur du bac lors des collectes du 7 au 13 janvier 2020....
Read more

Séance du comité administratif
Séance du comité administratif
TRICYCLE Tool
Tricycle is a tool that helps with sorting developed by the MRC de Vaudreuil-Soulanges, which is based on the cycle of reduction, reuse, recycling, and evaluation of waste materials.