The MRC de Vaudreuil-Soulanges is creating a regional planning outline and is committed to its realization, ensuring conformance to the urban planning regulations of the municipalities in the Outline. The MRC is also working with the municipalities on their urban and territory planning projects, along with different government bodies including ministries, representatives and agencies of the Québec government, the Montreal Metropolitan Community, and even the Commission de protection du territoire agricole.
The primary tool used for regional planning is the outline for planning and development which standardizes territory planning across the municipalities of the MRC. This tool is used for:
Informing both elected officials and citizens. It provides detailed information about the issues and the primary socioeconomic and physical characteristics of the territory;
Facilitating cooperation between the municipalities, the MRC, the Montreal Metropolitan Community, and the government in order to share a common vision and promote the projects;
Identifying the schedule, partners, and diverse modalities of completing special projects across the region.
The Territory Planning Service of the MRC de Vaudreuil-Soulanges is also responsible for the Politique de l'arbre et des boisés (Forest Management Policy) and the Plan de développement de la zone agricole (Agricultural Zone Development Plan).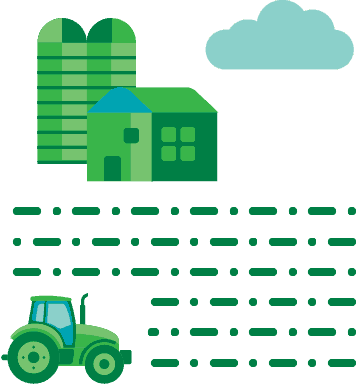 Outline for Planning and Development Project (3rd revision)
Le processus de révision du schéma d'aménagement de la MRC de Vaudreuil-Soulanges a débuté en janvier 2017 par l'adoption du premier projet de règlement numéro 232 intitulé « Schéma d'aménagement et de développement révisé 3
e
génération (SADR3) de la MRC de Vaudreuil-Soulanges ». S'en est suivi l'adoption du second projet de règlement en avril 2018 et la tenue d'assemblées publiques de consultation au courant de l'été 2018. C'est lors de la séance extraordinaire du conseil du
21 juillet 2021
que le conseil a adopté, par la résolution numéro 21-07-21-05, le règlement numéro 232 sur le SADR3. Conformément à la
Loi sur l'aménagement et l'urbanisme
, celui-ci entrera en vigueur dans les 120 jours suivants son adoption, soit lorsque la ministre des Affaires municipales et de l'Habitation donnera son avis sur la conformité du schéma aux orientations gouvernementales.
Le règlement numéro 232 du SADR3 de la MRC de Vaudreuil-Soulanges peut être consulté ici
Heritage House
Currently, the MRC is establishing a Heritage House. This site will be a place for researchers and stakeholders to come together in the name of learning about, showcasing, and sharing our heritage. Its goal is to empower local municipalities, associations, and stakeholders to promote their way of life.
Regional Wetlands Plan
The MRC is creating a plan for wetland regions pursuant to Law 132. The plan will be adopted in Vaudreuil-Soulanges in 2022.