Watercourse Management
The MRC ensures the integrated management of the outflow of water from waterways on its territory, which focuses on the public safety. The MRC enforces its regulations governing matters relating to the outflow of watercourses and plans the management of all watercourses under its jurisdiction, excluding the Outaouais River and the St. Lawrence River.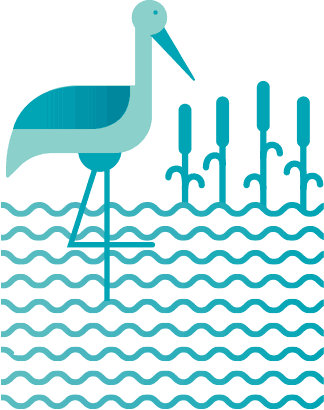 Agricultural Soil Retention Project
In 2016, the MRC de Vaudreuil-Soulanges launched a program to promote the retention of agricultural soils thanks to an aid package from the Prime-Vert program of the Ministry of Agriculture, Fisheries and Food of Quebec (MAPAQ). The objectives of this project are to improve the quality of watercourses by reducing the amount of sediment due to bank erosion, to reduce maintenance work required in waterways, and to improve growing conditions on many agricultural lands. It is made possible through the collaboration of agro-environmental advisory clubs, the Union des producteurs agricoles (UPA) and of the Conseil du bassin versant de la région de Vaudreuil-Soulanges (Watershed Council of the Vaudreuil-Soulanges Region – COBAVER-VS) The MRC intends to maximize the use of MAPAQ's aid package by seeking grants that can cover up to 90% of the cost of the works, which represents nearly $25,000 per farm business. A personalized approach is offered to each farmer to promote the retention of agricultural soils. Here's an overview of the steps of the project:
Registration;
Data compilation;
Field diagnosis by an agronomist technician;
Choice of actions to be carried out by farmers;
Farmer-directed execution of the work;
MAPAQ reimbursement according to grants.
  For more information, or to participate, please contact the watercourses department by email at coursdeau@mrcvs.ca or by phone at 450-455-5753 x2202, or in person at the MRC office at 280 Boulevard Harwood in Vaudreuil-Dorion.