From myself and my colleagues on the MRC Council, we are pleased to welcome you to Vaudreuil-Soulanges.
Vaudreuil-Soulanges is growing rapidly and is one of the most prosperous regions in Québec. The MRC de Vaudreuil-Soulanges offers an exceptional living environment to its citizens, where harmony between urban and rural areas, as well as between development and protection of the environment, is key. The mission of the MRC de Vaudreuil-Soulanges is to cooperate, plan, and manage construction, as well as develop the territory in accordance with the principles of sustainable development. In the eyes of the primary stakeholders in our region, our role as leader facilitates the coordination of regional actions. The keywords of the MRC are Planning, Cooperation, and Action. On this site, you can learn more about the large range of services offered to citizens and to the 23 municipalities in the region.
We're glad to have you in Vaudreuil-Soulanges.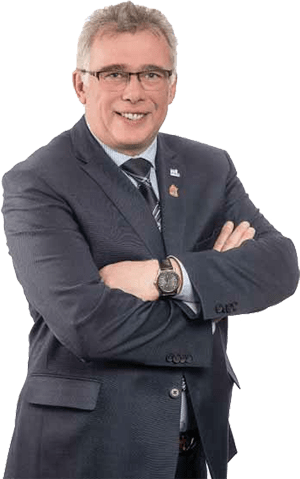 Patrick Bousez
Prefect and Mayor of the Municipality of Rivière-Beaudette