Housing Improvement Programs
Société d'habitation du Québec Housing Renovation Programs
The 
RénoRégion
 program provides financial assistance to low- or modest-income owner-occupants in rural areas for work to correct major defects in their home, which must be worth $115,000 or less (excluding the value of the land).
The Société d'habitation du Québec administers the program and delegates its application to regional county municipalities (MRC) and to certain municipalities.
The Residential Adaptation Assistance Program is intended for people with disabilities whose limitations affect their ability to perform everyday activities in their home. The program provides homeowners and landlords with financial assistance to cover the cost of eligible work dersigned to meetthe needs of disabled people. The work must offer simple, cost-effective solutions.
The Société d'habitation du Québec administers the program in partnership with regional county municipalities (MRC) and certain municipalities. The Société's municipal partners determine whether the work in question is eligible based on a report by an occupational therapist.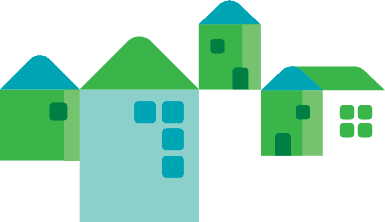 Hoarding
Trajectoire intersectorielle en insalubrité morbide
Numerous cases are reported by different municipal services and health professionals concerning individuals who excessively accumulate objects or trash, causing them to live in unhealthy living conditions. Since 2011, many key players on the front lines ask themselves how to best intervene in cases of hoarding, noting that their respective efforts were not sufficiently supported.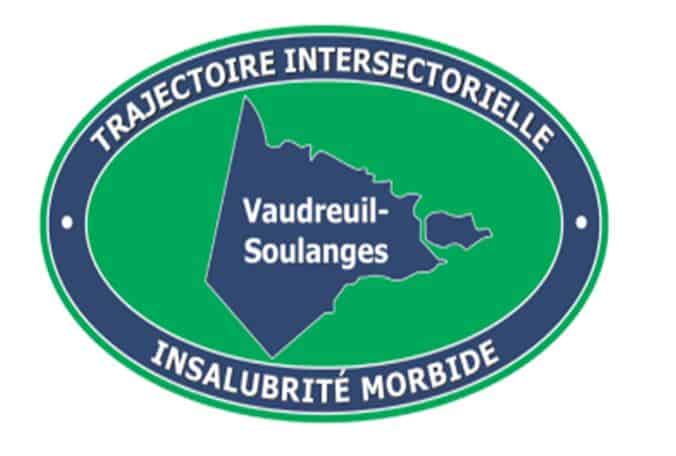 From this observation came the necessity of forming an intersectional work committee in 2013, made up of a host of institutional, municipal, and community participants. After rigourous work, the committee established the first intersectional interventions process for hoarding in the region of Vaudreuil-Soulanges in June 2015. Resulting from much consideration, this process created with an intersectional approach aims to create pathways to functional and effective solutions for resolving these cases. The key players involved pursued their work in order to ensure good implementation of this process. As of now, all 23 municipalities of the MRC de Vaudreuil-Soulanges have adopted a resolution signifying their adherence to the collaboration modalities in the framework of this process.
Vaudreuil-Soulanges' intersectional intervention process for hoarding is the process by which a hoarding situation will be treated with regards to prevention, screening, references, and access to hoarding assistance services through evaluation and concerted interventions. The general goal is to clarify the terms, roles, and responsibilities of each authority, in order to create a common vision of actions to take in these cases. More specifically, it aims to correct or reduce the hoarding situation and improve the quality of life of the affected person as well as their family, to put useful tools in place for collaboration and, finally, to ensure that the laws in effect, as well as confidentiality, are respected.
Members of the Trajectoire Committee
Name
Organization/Establishment/Municipality
Johanne Girard
Chef d'administration de programme Réseau adulte psychosocial –  CISSSMO
Marie-Claude Boutin
Conseillère-cadre aux partenariats DPSMD – CISSSMO
Denis Bourdeau
Nancy Tremblay
CETAM
Bruno Beaulieu
Sûreté du Québec
Michel Vaillancourt
Directeur du service des incendies de Coteau-du-Lac
Julien Lamarre
Technicien en prévention incendie au service des incendies de Coteau-du-Lac, Saint-Télesphore,
Anik Courval
Directrice du service d'urbanisme Saint-Zotique
Éric Flynn
Technicien en prévention incendie au service des incendies de L'Île-Perrot
Éric Martel
Directeur adjoint et coordonnateur de la sécurité civile, Rigaud, Très-Saint-Rédempteur
Étienne Bergevin
Directeur général adjoint, Pincourt
Stéphane Séguin
Directeur adjoint au service des incendies de Pincourt
Robert Grimaudo
Maire de St-Lazare et membre de la table SCI
Julie Dubois
Technicienne en prévention incendie pour les municipalités : Rivière-Beaudette, Saint-Polycarpe, Saint-Clet, Sainte-Marthe, Sainte-Justine-de-Newton
Marilyn Gauthier
Technicienne en prévention incendie pour les municipalités : Rivière-Beaudette, Saint-Polycarpe, Saint-Clet
Gabrielle Wibault
ASI Santé mentale
Andrée Gaudet
Directrice du Service d'aide à domicile Vaudreuil-Soulanges
John Gladu
Directeur de l'Aiguillage
Gabrielle Chartrand
Travailleuse de milieu
Mélanie Courchesne
Organisatrice communautaire – CISSSMO