Ecocentre Network
The MRC de Vaudreuil-Soulanges has a network of four ecocentres on its territory, which are regional facilities that serve as a complement to existing municipal collection services.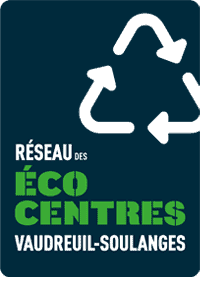 Ecocentre at Vaudreuil-Dorion
2800, Henry-Ford Street, Vaudreuil-Dorion
Hours*
Friday : 8am to 4pm
Saterday and Sunday: 9am to 4pm
Ecocentre at Pincourt
750, Olympique Blvd., Pincourt
Hours*
Friday: 8am to 4pm
Saturday: 9am to 4pm
Ecocentre at Saint-Zotique
2050, Principale Street, Saint-Zotique
Hours*
Friday: 8am to 5pm
Saturday and Sunday: 9am to 4pm
Ecocentre at Rigaud
32, de la Coopérative Street, Rigaud

Hours*
Saturday and Sunday: 9am to 4pm
* Winter schedule :  from December 1st to March 31st.
For the holiday season, the network's four ecocentres will be closed on Sundays, December 24 and 31, 2023. In order to offer time windows during this period, the ecocentres at Vaudreuil-Dorion and Saint-Zotique will be open exceptionally on Thursdays, December 21 and 28, and the ecocentres at Rigaud and Pincourt will be open on Fridays, December 22 and 29, from 8 a.m. to 4 p.m.
In order to qualify for the Ecocentres Network services, you must be a resident of one of the MRC's 23 municipalities. Upon arrival, you must show a valid piece of photo ID along with proof of residency in one of the 23 municipalities within the MRC de Vaudreuil-Soulanges.

Accepted forms of ID (with photograph):
driver's licence
health insurance card
Canadian passport
Canadian citizenship card
any other proof of ID with a recent photo
It is now possible to designate a person who can go on your behalf to one of the 4 ecocentres of the network with a power of attorney. The authorized person simply has to come to the ecocentre with the completed and signed power of attorney form, along with a photocopy of the proof of residence of the person signing the power of attorney.

Accepted proof of residency (recent and valid):
driver's licence
municipal or school tax statement for the current year
copy of a recent bill (from the last three months) for any public service (telecommunications, electricity, gas, cable, etc.)
lease for the current year
Vehicles authorized on site:
cars or small trucks (including pick-up trucks) standard trailers (manual unloading) vehicles with 6 wheels or fewer vehicles of a maximum length of 10 m, including trailer
A maximum of 5 cubic metres of materials is accepted per visit. Residents can deposit up to 12m3 of materials every year, free of charge. For additional materials, a fee of $25/m3 will be charged. However, materials subject to Responsabilité élargie des producteurs (REP) are accepted free of charge.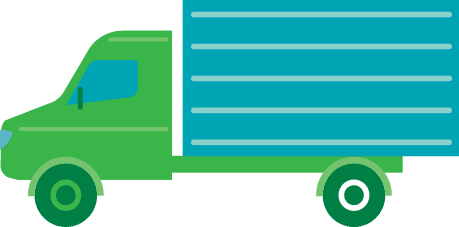 Mandatory guidelines for your safety :
Respect all signage on the site
Keep your children inside your vehicule
Turn off your vehicule's engine during unloading
Never jump into the containers
Be careful not to fall into the containers
Respect all dangerous household waste safety measures
Do not smoke
Respect the employees, the other users, and the Ecocenter's site an facilities
Small industrial, commercial and institutional (ICI)
Small industrial, commercial and institutional (ICI) corporations of the territory (with quantities comparable to the residential sector) are permitted to use the facilities of the following ecocentres in order to dispose of materials from construction, renovation and demolition (CRD): Ecocentre at Vaudreuil-Dorion, 2800 Rue Henry-Ford, Vaudreuil-Dorion Ecocentre at Rigaud, 32 Rue de la Coopérative, Rigaud The same terms as citizens apply, excluding the free first 12 cubic metres. For non-CRD materials or for more information, call 450-455-5434.